Go By Brooks, Eric Martin (from Mr. Big) and Ron Sexsmith at Singer/Songwriter Night
29th October will be a very special date for us. We have been asked to play at the Singer/Songwriter Night at opderschmelz in Dudelange, together with Eric Martin and Ron Sexsmith. Now you may say: "Ok, but who is Eric Martin?" We're sure, most of you – except perhaps for the very young among you – know this song. Don't you? Well, that's Eric singing, the frontman from Mr. Big.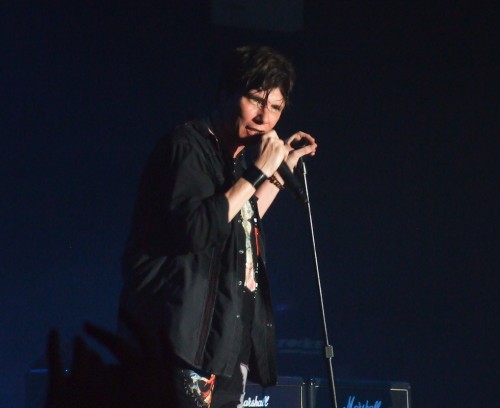 Eric Martin
Eric Martin's career started in the end of the 70s in San Francisco as a singer of the band "415". After having left the band, he continued to write songs and published a solo album in 1985 and 1987 called "I'm only fooling myself". Then in 1988–89, he created "Mr. Big" together with Billy Sheehan (bass), Pat Torpey (drummer) an Paul Gilbert (guitarist). Mr. Big was very successful worldwide and even after leaving the band in 2002, Eric Martin occasionally performed with Mr. Big and presented his own songs as well as the Mr. Big hit-songs. He was also regularly on tour with his rock band "Scrap Metal". A new Mr. Big album and tour even saw the light of day in 2011.
Ron Sexsmith
Ron Sexsmith may not be so famous here but the Canadian singer/songwriter won acclaim not only from critics but from fellow performers like Paul McCartney, Elvis Costello and John Hiatt, some of the artists that initially inspired Sexsmith himself to become a musician. He started his first band at the age of 14. After moving to the Toronto area he began issuing his own material in 1985 and continued performing while maintaining a day job as a courier. 1991 Ron Sexsmith composed a collection of songs for "Grand Opera Lane". This helped him to earn a songwriting contract and a recording deal with Interscope Records. He has released 13 albums since then. Sexsmith's songwriting style has evolved into a unique and timeless blend of classic pop, contemporary folk, and roots-rock idioms.
Ok, so let's meet on Thursday, 29th October at opderschmelz in Dudelange. Click here to get your tickets.