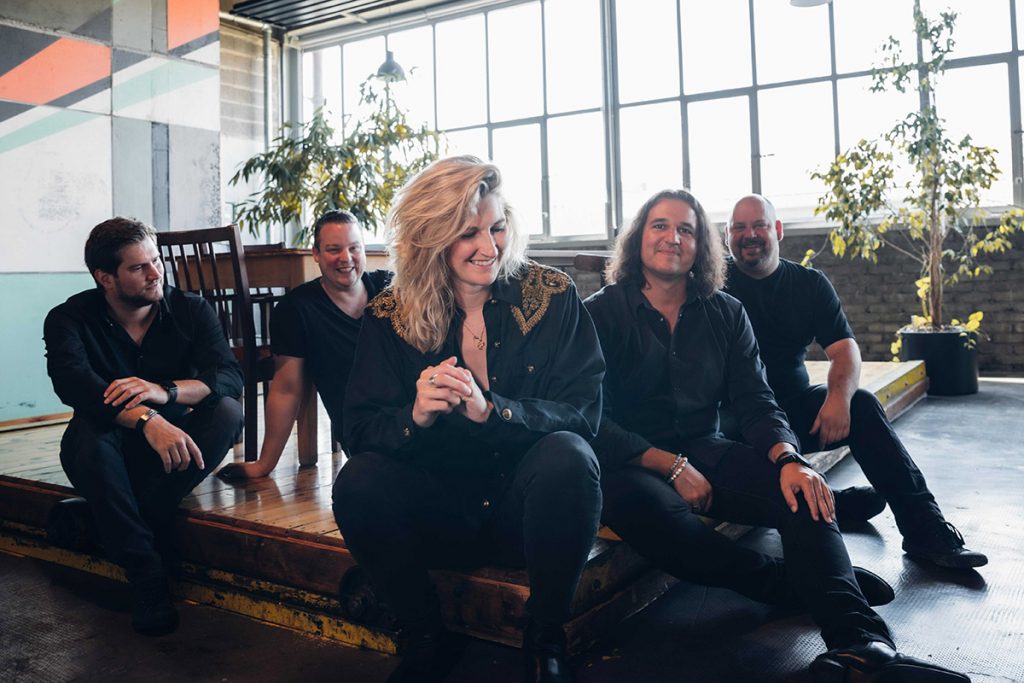 Photo: Jil Zago
Founded in 2013 by Laetitia Koener, Go By Brooks is a melancholic rock band composed of five members, Nicolas Palumbo (guitar), Sacha Heck (bass), Jérôme Moes (keyboards), Steve Krippler (drums) that has now found its balance and the scenic expression of the new songs is largely affected. The subtle harmonies and instrumental parts mixed with Laetitia's rather dark lyrics define the musical style of this band from Luxembourg.
Go By Brooks is contrast between light and darkness in honour of the poet who inspired the band's name, Leonard Cohen: "There is a crack in everything, That's how the light gets in". The first EP, "Rivers" was released in 2015 and the second, "Oceans" in 2016. Since then, concerts in Luxembourg and in the greater region have followed one another.
On 8th December 2018, the 3rd CD and first album "Another Flame" has been released.
21st November 2019: Release of our single "Lost".
21st July 2020: Release of the single and video "How To Sing To A Man".
17th July 2021: Release of Live CD "Live at Aalt Stadhaus".
Laetitia Koener
vocals & guitar
Jérôme Moes
keyboards & backing vocals
Nicolas Palumbo
guitar & backing vocals
Steve Krippler
drums & percussion
Sacha Heck
bass
Former members:
Tom Roilgen (drums/percussion)
Gilles Krein (drums/perscussion)