New Single: How To Sing To A Man
After having published their first album Another Flame in December 2018, having played several summer festivals in 2019 and having released their last single "Lost" in October 2019, Go By Brooks has now released a new song called "How to Sing To A Man". The title evokes the difficulties and complexities related to finding your soulmate in an ironic way.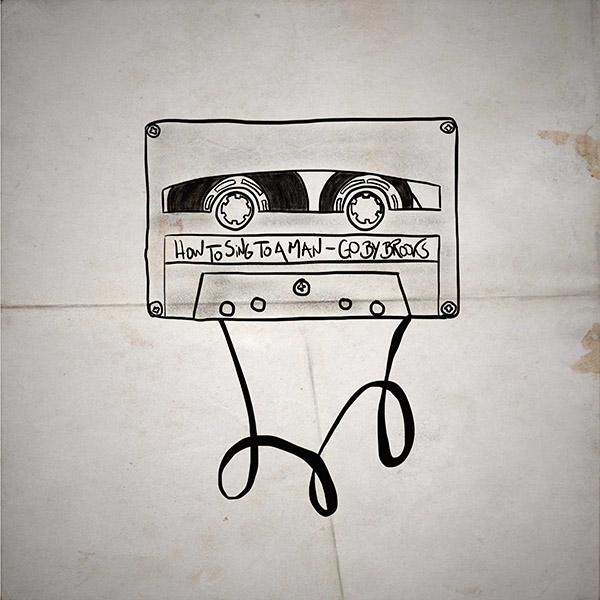 Writing, arrangement and production
How To Sing To A Man is a rather more joyful song than what you have come to expect from the quintet, in other words, it is a perfect song for summer. It was written by Laetitia Koener (lyrics and music) and Nicolas Palumbo (music). It was arranged and produced by the band members – Sacha Heck (bass), Jérôme Moes (keyboards), Steve Krippler (drums/percussion) – and was recorded and mixed at Unison Studios (LU) by Tom Gatti. The mastering was done by Gert Van Hoof at Cochlea Mastering (BE). It was produced with the support from Sacem Luxembourg.
Shooting of the video clip disrupted by Covid-19
Young and talented Jil Zago directed the accompanying video clip. Initially, she intended to alternate extracts of the band's live performances with the portrayal of a woman's difficult quest for love. However, after one of the actors and one of the technicians were quarantined and so as not to put the nine-months-pregnant singer at risk, the production was limited to the musicians' performance. You can see them perform their new song in an empty room, hence alluding to the many cultural events that have been cancelled due to COVID-19.
How To Sing To A Man is available on all the main downloading and streaming platforms.
Go By Brooks is currently working on writing new songs and planning on releasing a new album in 2021.