Go By Brooks meets HPG, LAML & Friends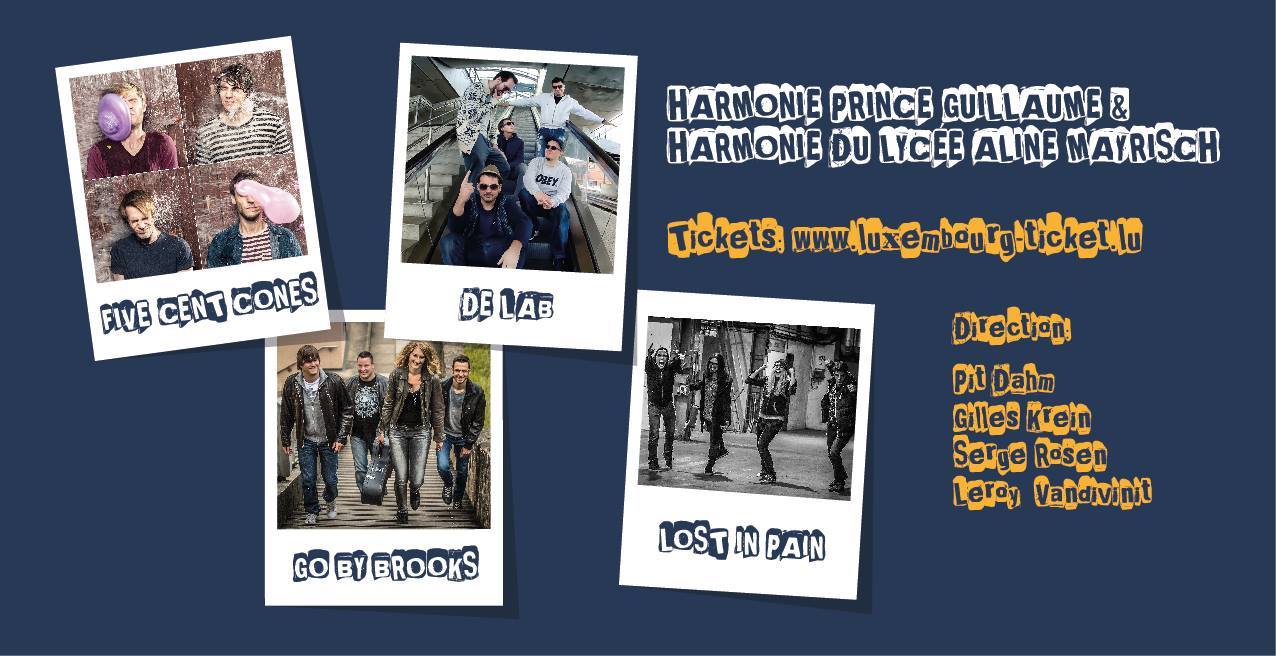 This weekend, we will play a special gig that we haven't done before: We will play three Go By Brooks songs at "Aalt Stadhaus" in Differdange. What's so special about it?
Well, first, two songs will be performed together with two orchestras, the "Harmonie Prince Guillaume" (HPG) from Differdange and the "Harmonie Lycée Aline Mayrisch". There will be more than 60 musicians on stage. Our drummer Gilles has made some fine arrangements. It's for the 3rd time that this collaboration between the 2 orchestras will take place. It will be the highlight of the anniversary celebrations of HPG.
Secondly, there will be three other bands performing with the big orchestra – Three bands that are very different from each other: "Five Cent Cones" play Pop/Rock, "Lost in Pain" play Metal and "de Läb" are best known for their Luxembourgish Hip Hop mix. And in between, it's us :-)
More infos and tickets here.