Go By Brooks Interview at Radio ARA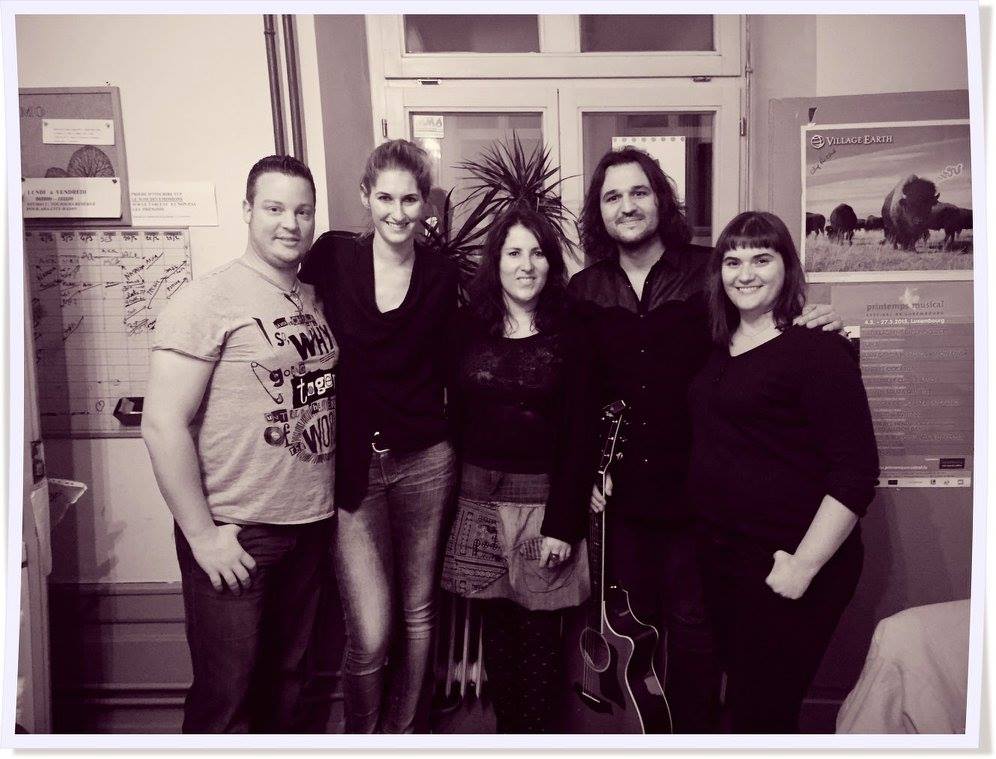 This week, we were guests at the show "Rock Rendez-Vous" on radio ARA with Céline and Jessica. We had a long nice talk (in French) about our music, our projects and a bit on our view on the musical landscape in Luxembourg.
You can listen to the recording of the show by clicking here.
Check out the website of Céline and Jessica's show and like them on Facebook:
http://blackmarketmusictheshow.blogspot.com/
and follow them on Facebook:
https://www.facebook.com/rockrdv.radioara
At the end of the interview, Laetitia and Nicolas play an unplugged version of "Dancing with the Devil". You can listen to that performance on our soundcloud profile: