A few of you remember perhaps our first gig in March 2014 in Metz/France for music magazine Karma at the Freeman T. Porter shop in Metz? Here is a link to the article.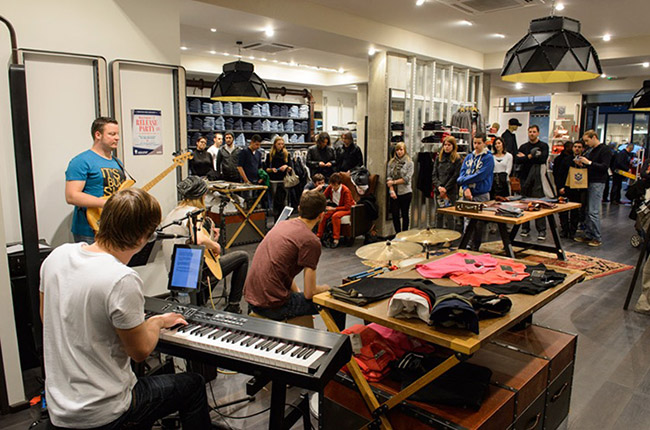 Lately, we have been back in France. If you follow us regularly, you know this perhaps. We have been invited to Nancy Web TV, 12th December 2015 for a little unplugged showcase which was broadcast live via streaming. Here is the video:
After a little trip to Belgium for a gig at the "Goose Fest Talent Finals", we headed back to Nancy last weekend for a long Radio interview on RCF Lorraine Nancy at the show "Talents d'ici". Listen to our interview (in french) and our performance here:
So, this weekend, 13th February 2016, we'll be back again in Metz for an acoustic showcase at a musicstore called "La face cachée", rue du Lancieu at 17:00. Free entry.